About Susan...
I am the creator of Biker Chick Design jewelry. I am an avid cyclist, mountain bike racer, and triathlete. I like to spend my time in the woods, lakes, and trails around the beautiful Pacific Northwest. Here are some of the fun things I have been doing.
"Keep on riding, learning new skills and encouraging each other".
"I started mountain biking in the 1990s with my husband when we moved to Kenmore, Washington, originally from Hollywood, Florida. I took a break while having a child and a career, returning to mountain biking in 2012. "Dirt" quickly became my preference over road racing and in 2014 I competed in, and won, my first mountain bike race.
One of my proudest moments was standing on the podium for seven out of the eight of the BuDu Mountain Bike race series over the course of four months, despite injury, travel, family commitments and facing tough competition in each race.

My racing motto is "the body achieves what the mind believes," and positive thoughts help me visualize success. There are three things that help me get out the door to train: I have a coach who holds me accountable, I have friends and a community of athletes to train with, and I keep the goal in sight knowing each daily effort made toward that goal pays off in the end. I encourage all riders to keep on riding, learning new skills and encouraging each other.


Mountain Bike Racer Susan Fleenor comes in for a win at Dash Point State Park.
Photo courtesy of Northwest Adventuring
---
On the podium for winning the BuDu mountain bike race series for my age group - along with my tough competitors
---
Powered by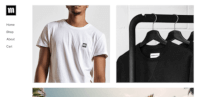 Create your own unique website with customizable templates.